Beeyoutiful
Presents: Berry Well, Miracle Skin Salve, Ow!-Ease, and Lip B.A.L.M.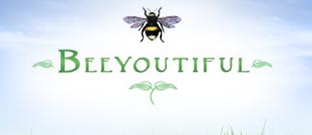 Beeyoutiful
is a wonderful company. I have
reviewed
from them in the past and have also purchased from them. They are a Christian company, very serious about
customer service
and
quality products.
The BEAUTIFUL company,
BEEYOUTIFUL
, sent me an assortment of products to review. I will list them separately and tell you about my experiences.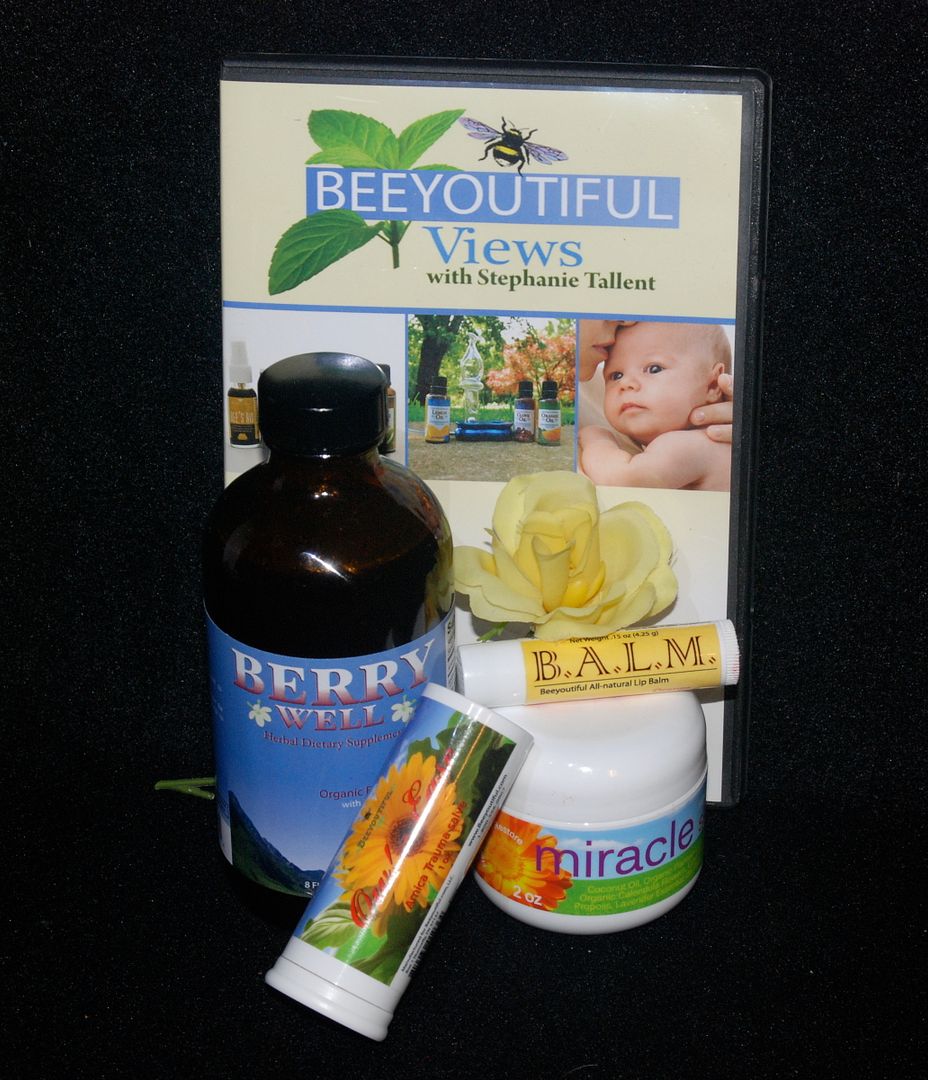 Berry Well 8oz. - $19.75
From the site
- "
Never fear the flu when you keep Berry Well on hand.
Each ingredient in this pleasantly fruity syrup holds its own against flu, colds, and a swarm of bacterial and viral infections. This organic Elderberry Syrup contains Propolis, Raw Honey, and Echinacea."
I have read rave reviews about Berry Well, so I was eager to try it for myself. When we opened the bottle, my family all smelled it and no one else volunteered to try it. But I did and have taken it over the course of the past few weeks. I find the taste to be strong and it causes me to shiver. But I don't mind. I take medicine to feel better, not because I do or don't like the taste. So anyway, I have been taking it and haven't gotten sick. But neither has the rest of my family, for which I am grateful. So I wasn't sure what I was going to say in my review. But then I watched the included DVD and saw that it can also be used for allergies. Well, soon after that my allergies acted up. My nose drove me nuts for hours. Then I remembered about Berry Well. I took it and noticed a great improvement within 30 minutes. This was after hours of being miserable, and then BAM!, it was so much better.
Miracle Skin Salve 2oz - $15.00 or 4oz - $25.00
From the site
- "
Don't be rash!
Miracle Skin Salve promotes deep healing and restoration using a soothing blend of organic herbs and oils. From sunburn, chapped lips, and diaper rash to painful wounds and burns, apply salve as often as needed and watch your skin smile!"
I had an allergic reaction on my wrist after weeding in the yard. It remained there for several weeks. Then after weeding again, I had a reaction on my other wrist. Both continued to flare up and itch. Then I received this product. I slathered it on both wrists. And I am not kidding! It has been about 3 weeks now, and the rashes are completely and haven't bothered me since that day.

Ow!-Ease 1oz - $15.00
From the site
- "
Ease your pain away.
Using a proprietary blend of herbs, Ow!-Ease relieves pain associated with sprains, strains and pulled ligaments and muscles, bruises, and contusions. It works quickly and effectively to help reduce swelling and muscle pain, and is excellent as a rub for body builders, construction workers, and gardeners alike. The amazing qualities of these herbs work synergistically to soothe, restore, and actually speed tissue healing."
One of my daughters had her foot stepped on while wearing flip-flops. It was very painful and sore. I put the Ow!-Ease on it and she found it provided relief. Kind of like a numbed tingling feeling.
One of my other daughters had a bad bruise on her leg. I had her apply this a few times. Although she didn't like the greasy feeling, she did find it helpful and soothing.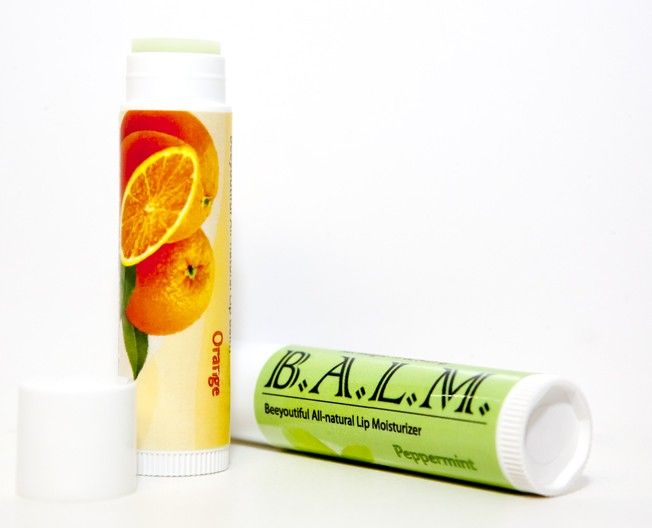 Lip B.A.L.M. - $3.00
From the site
- "Who hasn't struggled at some point with dry, chapped lips?
Either during the dry winter months, after being outside gardening or during sporting events, or even during a cold. Conventional lip moisturizers can be harsh and even damaging to fragile lip membranes with chemicals and fuel derived bases. Beeyoutiful's all natural Lip Balms offer you a choice of a soothing, healing lip balm that you can be confident in the ingredients, knowing you are using the very best on your lips!
The convenient size fits in your purse, pocket, diaper bag or gym bag for easy access wherever you may be."

One of my daughters suffers from constant chapped lips. She is constantly hunting for lip moisturizers around the house to provide relief, when her lips are hurting. So, receiving lip moisturizer to review is a big hit around our house. I love that this lip balm is all natural. I don't have to worry about what my daughter is putting on her lips. Or if she were to lick her lips, what she would be putting into her system. No chemicals here.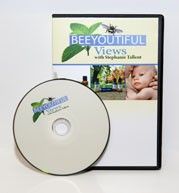 Beeyoutiful Views DVD - $3.00
From the site
- "In this DVD, Stephanie Tallent shares how she uses some of the most popular Beeyoutiful products in her home with her husband Steve and daughter Noelle."
I thought this DVD would just be an ad to try to sell products. But it was more than that. It took us into Stephanie's home and showed us how they used the products in real life situations. I learned some interesting facts and appreciated her candor.
Overall, I am impressed with this company and with their products. I love that their products not only work, but that they are also made up of natural ingredients instead of harmful chemicals.

Disclaimer: I received
this product free of charge, as part of the Schoolhouse Review Crew. The above is just my opinion. Please remember that opinions may, and do, vary.