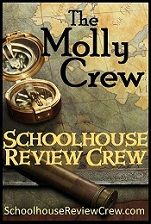 $17.99
$14.99 Ebook
A little about the book (from the website):
Collection of tried-and-true recipes and hints for simple, everyday cooking with an emphasis on whole foods - from a busy homeschooling mother of eight.
A sample recipe from the site...
½ cup chopped nuts (I use walnuts)
¼ cup softened cream cheese or neufchatel cheese (2 oz)
1½ cups 10X sugar or powdered Savannah Gold
To a 2-loaf batch of Vicki's Bread Recipe, add one egg and increase the honey a tad to make sweet rolls. After rising, roll out with oiled rolling pin to large rectangle (see photo). Spread with some honey (just drizzle enough to be able to pat it by hand to make it all sticky); sprinkle liberally with cinnamon and nuts. Roll up jelly-roll fashion; cut with dental floss into 12-15 spirals.
Place in greased jelly roll pan and let rise till double. Bake at 325 for about 25-30 min.
Combine frosting ingredients to till smooth and fluffy. When the rolls come out, spread while warm with cream cheese frosting.
Whole-grain
cinnamon rolls
are simple to make and yummy to serve. After you've read the recipe,
Our Thoughts:
I signed up for this review to get some creative ideas for some new recipes. To get some ideas and try out something new. And I did get that. I tried out several of the recipes and I liked them all. My favorite? The "Very Good Cake". Why? Because growing up, every time we would visit Grandma, she would have this cake waiting for us in the fridge. And I always looked forward to it and thought it was the most delicious cake I had ever eaten. Well, time passed and it has been decades since I have tasted that cake. So when I saw it in the cookbook, I was so surprised and super-excited. I just had to try the recipe...and it was so yummy. It truly is a "Very Good Cake", whether I am 4 or 40 years old.
Very Good Cake
I like the personal touch in the recipes. Vicki doesn't just give me ingredients and directions. Scattered throughout are helpful hints, tips from her experiences, photos, and substitution ideas.
But the cookbook is so much more than a cookbook. It has ideas for bulk cooking. These ideas show ways to spend a little time upfront, to save a lot of time later. Did you just buy 10 pounds of ground beef at a bulk discount? Brown all 10 pounds the night you get home. Vicki offers several ideas of what to do with the meat. She also mentions several ideas of foods that freeze nicely. Cook it ahead of time, freeze it, and you only need to warm it back up when you are ready for it.
Russian Tea Cakes
Vicki encourages readers to use whole foods and cook from scratch as much as possible. This is something I have heard more and more about. Still, I can't just change my shopping and cooking ways overnight. But, she offers me some very practical ideas of places I could start, to see some immediate benefits.
Breakfast is a challenge in my home. You wake up and everyone is hungry. So my tendency is to grab something "packaged" or to make something quick and easy, but not always all that healthy. Vicki gave me several ideas for breakfast that are both quick and healthy, and most importanly...very yummy.
Vicki also offers some help with weekly meal planning and 30-day meal planning. If you are like me, it is very hard to come up with creative ideas. I get stuck in a rut and have a hard time thinking up new ideas for dinners.
So to sum it up...there are some really great and yummy recipes in the book. You should try that "Very Good Cake"...because it is so very good. But it is much more than just recipes. Vicki has shared so many helpful tips and hints and checklists. It is almost like a crash course home economic course.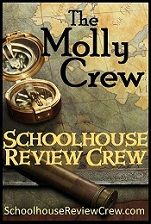 Disclaimer: I received
this product free of charge, as part of the Schoolhouse Review Crew. The above is just my opinion. Please remember that opinions may, and do, vary.